How To Improve iPhone Internet Speed
9 Tips to Boost iPhone Internet Speed
Facing slow internet speed on your iPhone. Want to Boost iPhone internet speed? Here I am going to share some useful tips by which you can increase or optimize your internet speed on your iPhone.
How to Boost iPhone internet speed?
1.Use WiFi connection over cellular data
It is always recommended to use WiFi networks over cellular data if possible. By using WiFi, your internet speed will definitely be increased as WiFi loads data much faster than using your cellular data mode. For enabling WiFi service Go to iPhone setting>WiFi.and then turn it on. Or if you are on your cellular data mode then you can enable Ask to Join Networks.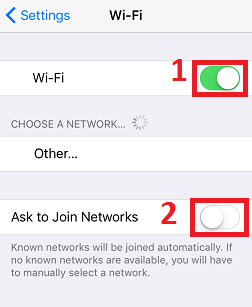 2.Turn off the auto downloads.
If you enable this option then it may slow down your internet speed, so it is recommended to turn off the auto download.
To do this, go to Settings> iTune & App Store. Touch the slider right to options to disable Automatic downloads.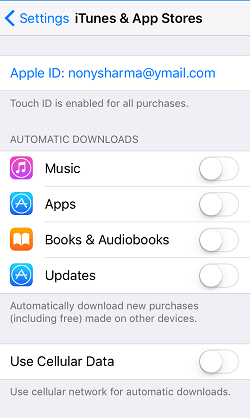 3.Update to latest iOS version.
Always keep your iPhone to be updated with latest iOS version which may fix some internet problems.
To check your iOS version go to Settings -> General -> Software Update.
4.Switch your cellular mode with faster option.
There are many cellular options provided by your carrier, for example, 2G, 3G, 4G, LTE. Using faster service option will optimize your cellular speed. Nowadays mostly 4G is used for its higher speed internet. So it is advised to switch to the faster cellular mode. It also runs your iPhone's internet speed and load data fast moreover saves time.
To do this, go to Settings -> Mobile Data -> Mobile Data Options.
5.Keep your network refresh.
To refresh your iPhone's network pick out and reinsert your iPhone's Sim or you can just enable to Airplane mode for 10-20 seconds. This will refresh your network.
Go to Settings -> Airplane Mode to enable Airplane Mode.
6.Boost your available WiFi speed.
For optimizing up your iPhone's internet speed Go to settings> WiFi> Network name> Forgot option. Search your WiFi network name again and enable it and reconnect it. In this way, you can boost your iPhone internet speed.
7.Using Mobile site view rather than using a Desktop view.
It is advised to use always Mobile site view as it loads picture and data much faster and even saves your unnecessary data usage.
8.Use Opera Mini web browser to load data faster.
Safari is default browser but there are plenty of options to download different web browsers like Opera Mini, Google Chrome, Dolphin and much more.
9.Use premium apps
Usually, free apps run adds. Adds will use your internet. So that you will loose your internet speed and bandwidth. You will also have to spend more money to the internet. It is better to buy premium apps because premium apps will not show ads.
Top Searches: how to improve iphone internet speed,how to increase my iphone internet speed