How to Block Websites on Chrome
There are several options available for blocking a website. Consider one of the below options, depending on your needs.
Block websites on Chrome Mobile
One of the first things you have to do before using Chrome Mobile to surf the Web is to set the protection from dangerous pages.
In order to do this you have to launch Chrome Mobile at your phone or other device and tap "three dots" sign in the right upper corner of the screen and then choose 'Settings' in the window that appears.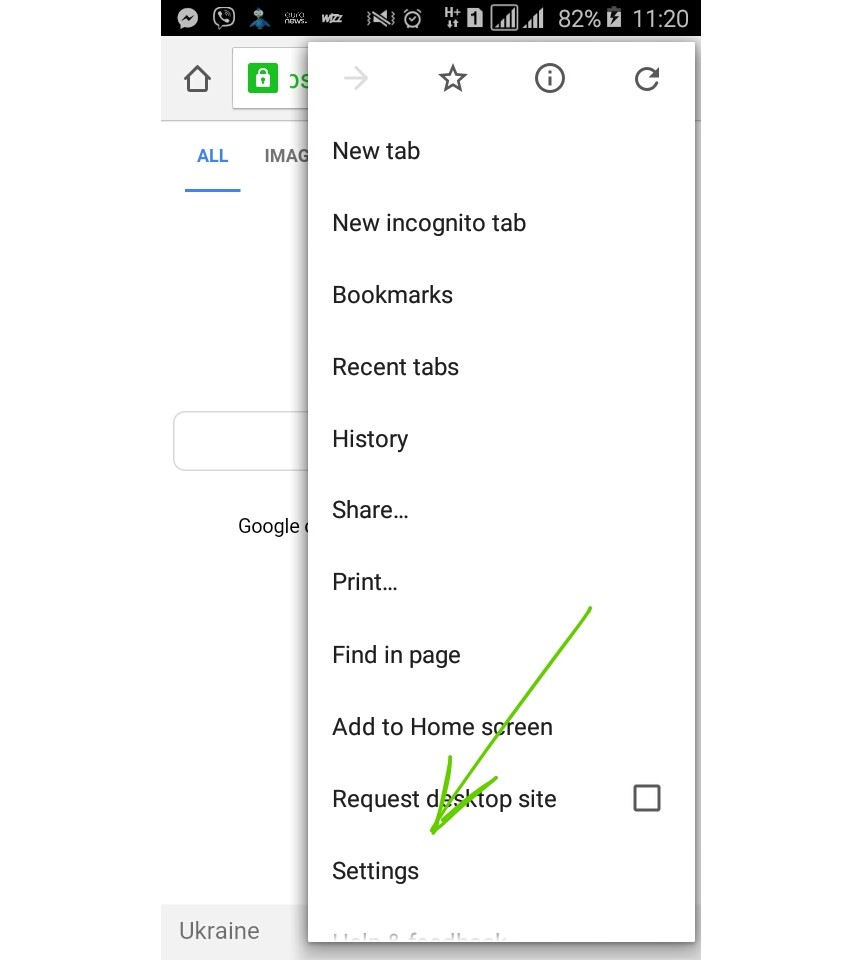 Choose 'Privacy' under "Advanced' subcategory on the new screen.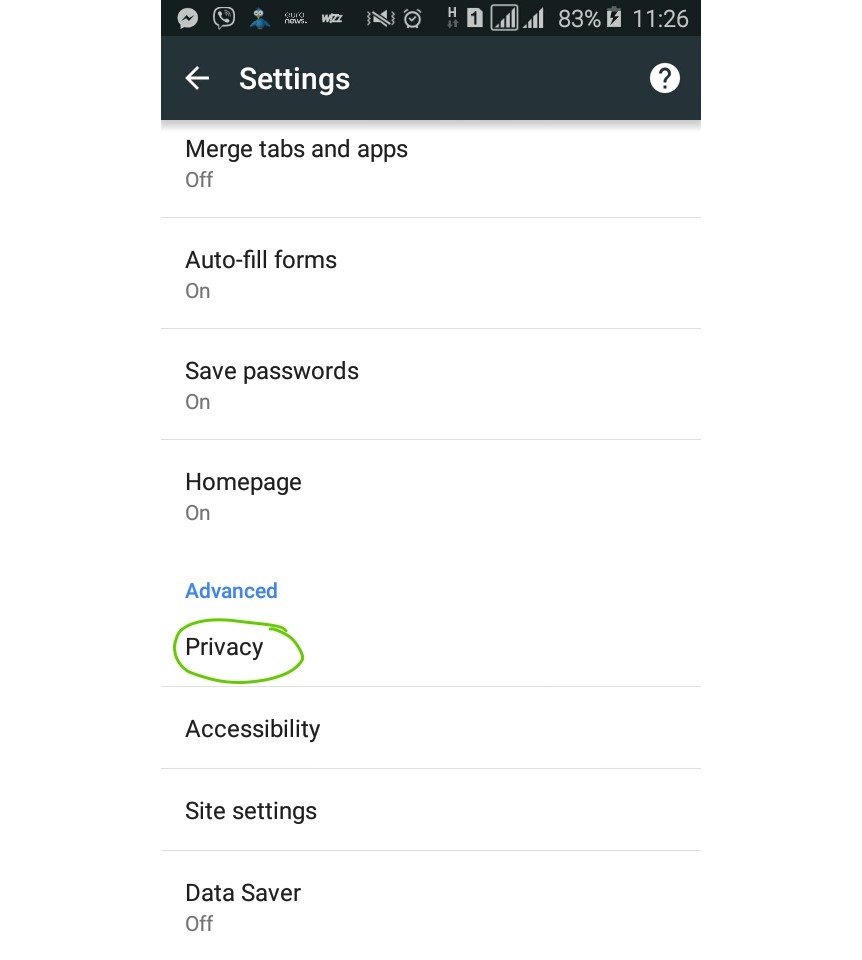 And then activate "Safe Browsing' option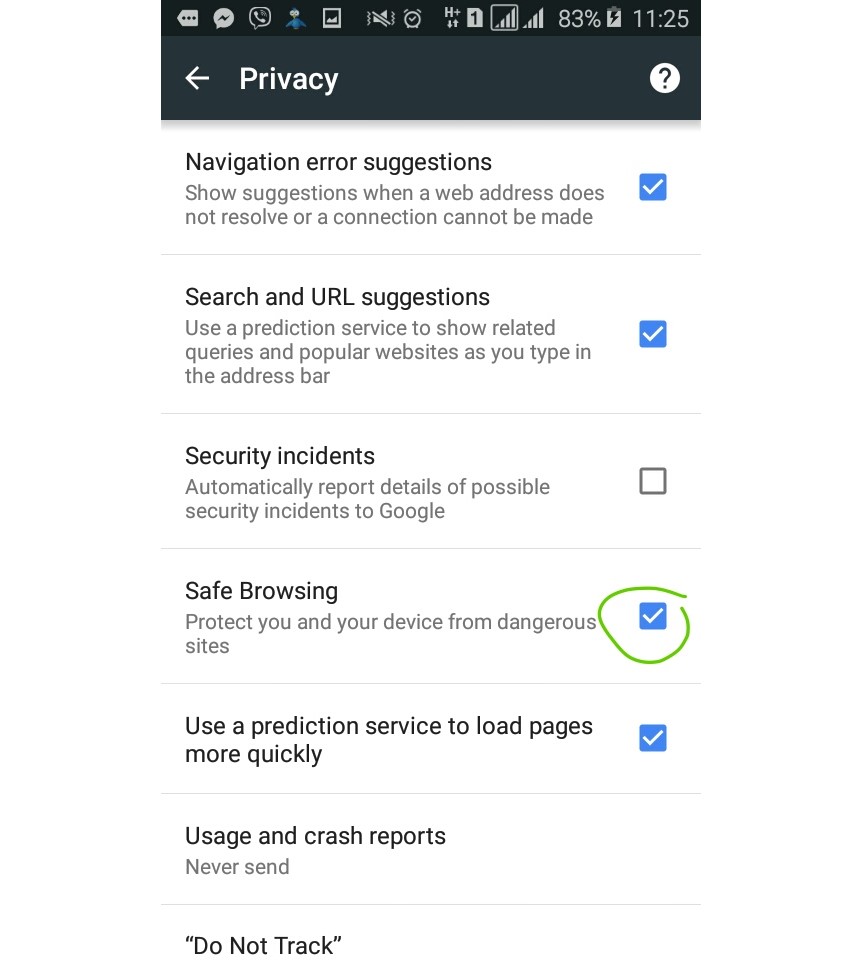 Now your device is protected by Google form dangerous websites.
Block pop-up ads in Chrome
Chrome Mobile also has a feature to make your internet browsing experience less annoying because of constant pop-up ads. If they bother you, you can use browser settings to turn them off. Also some of these pop-ups may lead to potentially harmful websites or software.
Go to 'Settings' the same way you did as in the previous example. But then select "Site settings' in 'Advanced' section of the menu.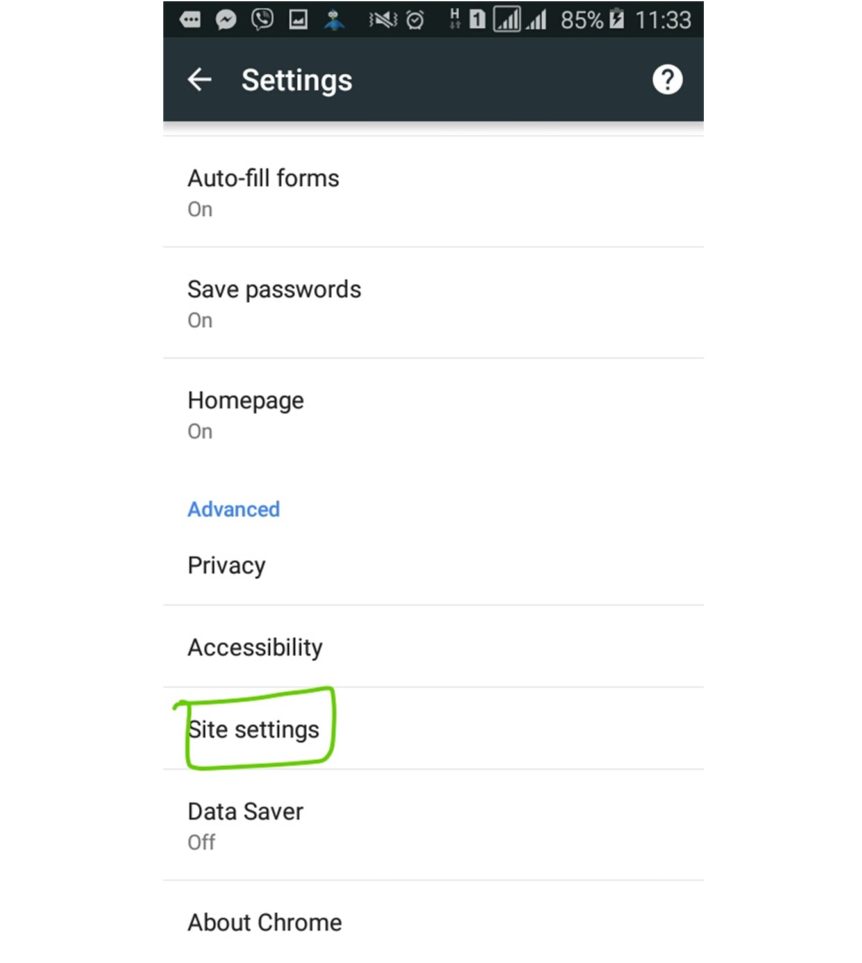 Then make certain that pop-ups are stopped.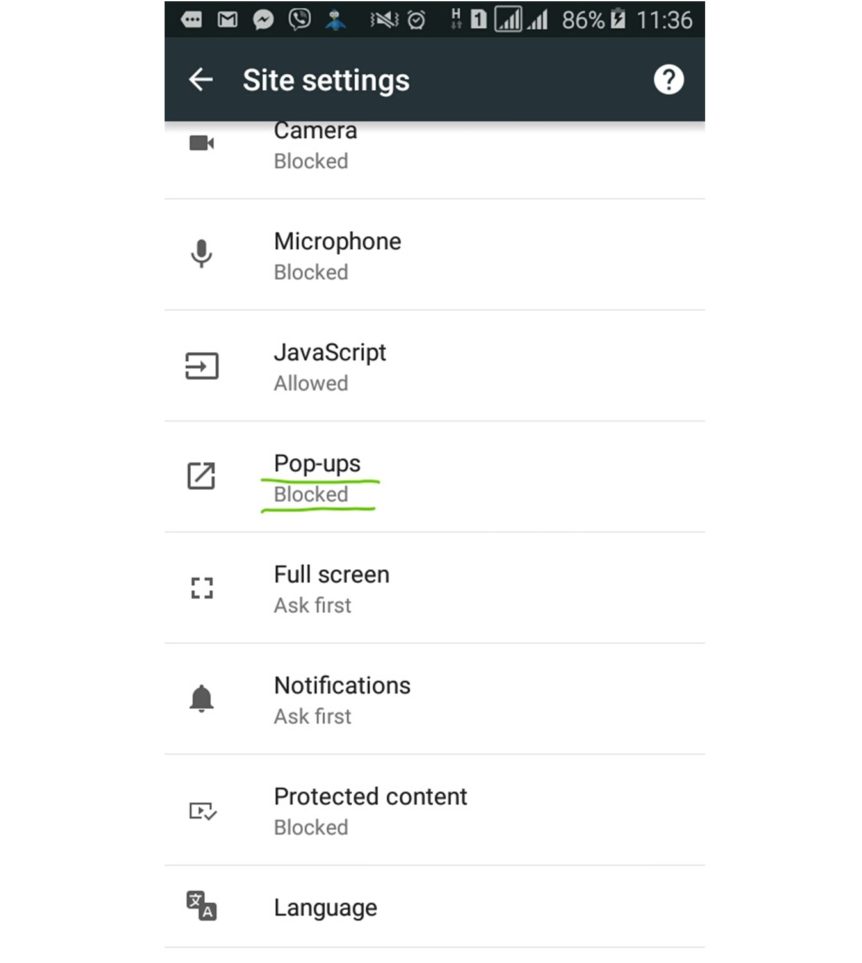 If not press 'Pop-ups' and set the slider to the 'blocked' position in a new window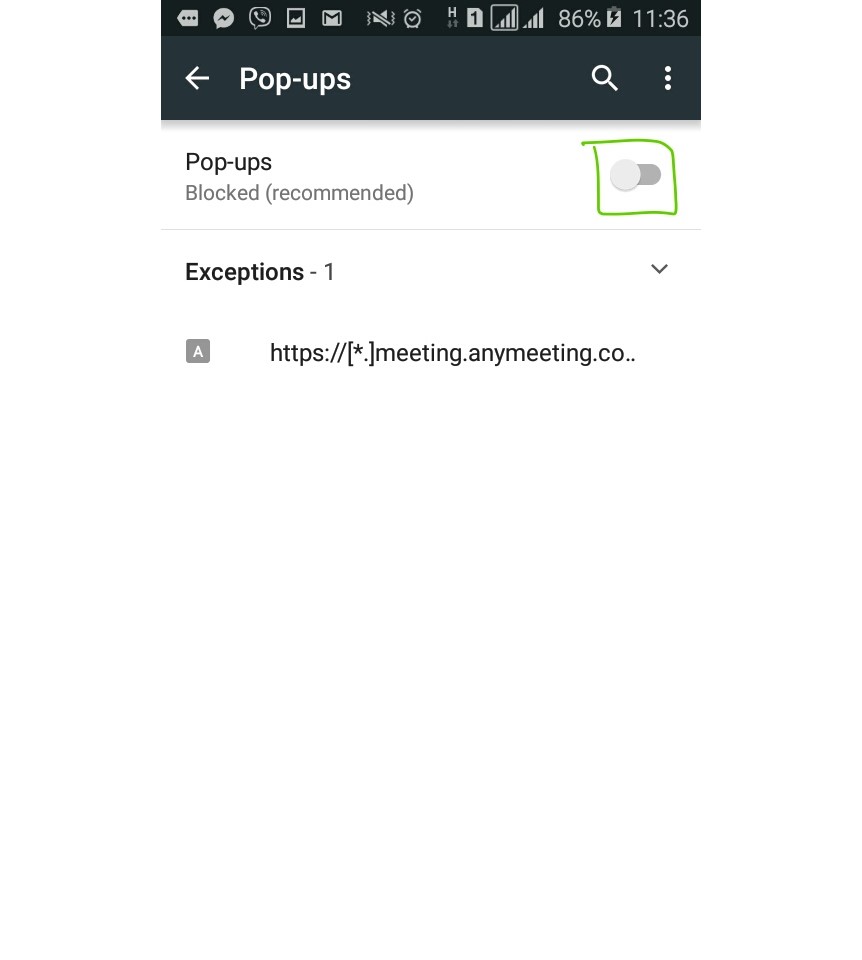 Protect device identity
Some websites contain music, pictures or movies that are protected by copyright. Those sites may ask to see the information about your device before letting you to see the content. Usually, there is nothing bad about this but if you are extra cautious about the information you are willing to share with websites, you might use another Chrome Mobile feature to protect your browsing.
To activate this option you need to choose 'Protected content' in 'Site settings' screen from the previous example.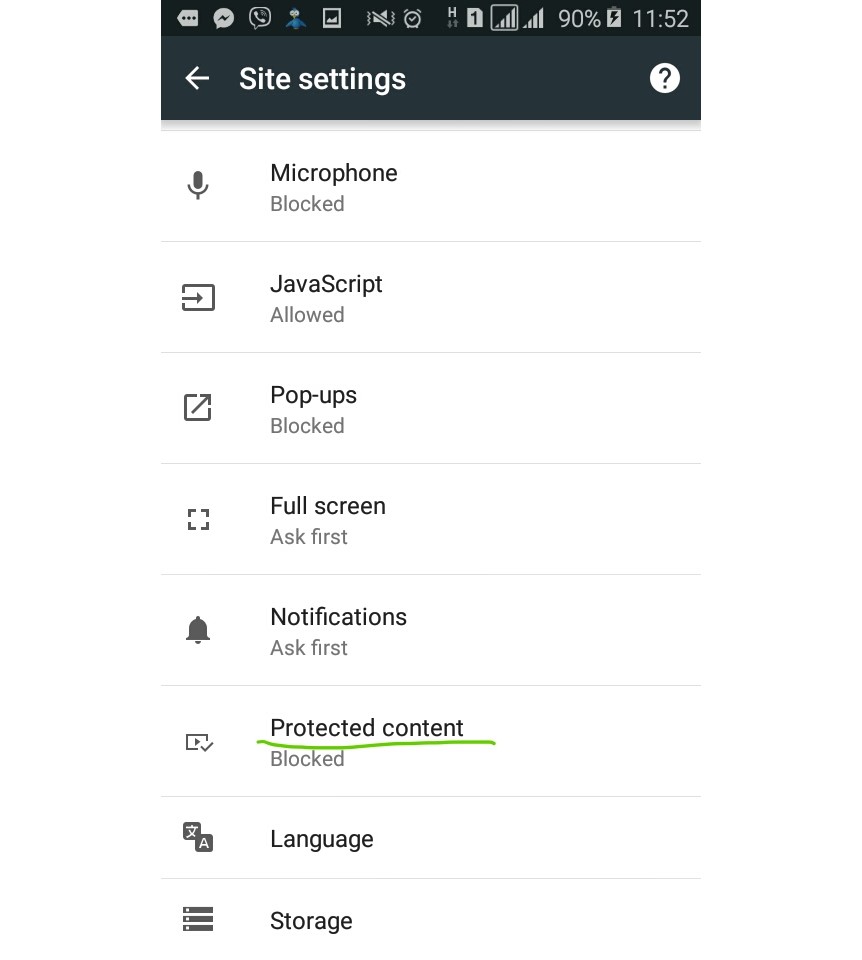 And then you can move the slider to the 'blocked' position in a window that opens

Blocking a website on a router
Most home networks today have a network router for sharing an Internet connection between multiple devices and can even block websites. We recommend blocking a website through a router because it can be password protected to prevent the block from being bypassed and because it will block a website on all devices. Blocking on the router can prevent your children from accessing a page (e.g., Facebook) from the computer, as well as any cell phone or tablet connected to your home network.
To block a website on a router, connect to the home network router. Typically this is done by opening a browser and visiting the default router address: http://192.168.1.1
If this address does not work or you're having trouble accessing your router setup, visit the link below.
After connecting to the router, block a website through one of the below features. Unfortunately, each router setup is different, so you'll need to find one of the below settings for your manufacturer of the router. Generally one of these options will be available under a "Security", "Parental control", or "Firewall" tab or button.
URL Filter – Some routers may have a URL filter section, which allows you to enter the URL for each website you want to block.
Parental controls – New and more advanced routers have a section dedicated to parental controls, which gives you not only the option to block websites, but also specify the times the Internet can be accessed.
Firewall – Finally, if neither of the above options is available, the router should offer some type of filtering through the Firewall router settings.
Note: Although blocking a website on the router is one of the best ways to prevent access to websites, a child could still connect to a neighbor's network if it is unprotected or by using their cell phone's data service (e.g., 4G). If you seen any open networks in your neighborhood, try to educate your neighbors about the security vulnerabilities of leaving a network open.
Blocking a website in Windows
A website can be blocked on any Windows computer by editing the hosts file (also see the lmhost file).
Locate the hosts file in Windows Explorer.
Windows XP and later versions: C:\WINDOWS\system32\drivers\etc\
Windows 2000 & NT: C:\WINNT\system32\drivers\etc\
Windows 98 & ME: C:\WINDOWS\
Navigate to the proper directory using Windows Explorer. Double-click the hosts file. Choose Notepad from the list of programs to open the file and edit it in Notepad.
Find the line below:
127.0.0.1 localhost
Right underneath it, add the following lines (replacing badsite.com with the site you want to block):
127.0.0.1 badsite.com
127.0.0.1 www.badsite.com
Click on the File menu and click Save. Close the file. The site should be blocked in all web browsers and now instead of trying to access that site, the computer will redirect you to the localhost.
Top Searches Queries: How to Block Websites on Chrome ,how to block websites on chrome android,how to block websites on chrome permanently on mobile,how to block websites on iphone,how to block websites on mac,how to block websites on windows